"Right now, I couldn't be any happier." —Owen
Owen Wright has been in rehabilitation from a traumatic head injury he suffered at Pipeline in 2015. But you wouldn't have known this judging from the insane comeback he's had in 2017. Flash forward to today and Owen is getting chaired up the beach to the podium for his first place win at the Quiksilver Pro Gold Coast.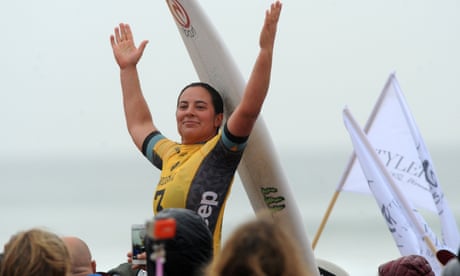 Tyler Wright, Owen's younger sister, has been holding up the family name during his absence. She took over as a world champion in the WSL last year with a world title and is currently ranked 5th in this years CT.
We wish both these siblings the best of luck in the currently live contest, the Drug Aware Margaret River Pro!
Meanwhile, on the other side of surfing…….
The youngest of the Wright clan, Mikey, has been killing the game. He has been training in the backyard of Western Oz and getting insane clips of some stylish, yet unconventional maneuvers, that has everyone on the webs frothing. When are you dropping the next full-length edit, Mikey? Where is it? We are waiting!
While the Wright family is ruling the surfing world, check out the boards that make the magic happen! Owen & Mikey Wright- JS Industries Tyler Wright- Lost Surfboards